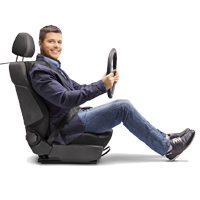 Radio came to Boston in September of 1921 when WBZ signed-on. The station was owned by Westinghouse Electric. The debut broadcast was from the Eastern States Exposition in Springfield, perhaps the first-ever radio-remote.
From that day, many predicted radio's success would succumb to advances from new technologies. In 1927, the challenge came from talking movies. In the 1940s, the predators were 13-inch TV sets. In the 1970s, it was 8-track and cassette tapes. In the past 20 years, there was a multi-flank attack from iPods, Zunes, YouTube, Sirius, XM, Pandora, Spotify,
So far, all of these challengers have failed. Not even a pandemic has been able to remove radio as a vital force in the life of Boston consumers.
Every week, according to Nielsen, more adults tune-in to Boston radio than watch TV or cable. Use social media platforms like Facebook or Instagram. Read newspapers. Or, stream music from Pandora or Spotify.