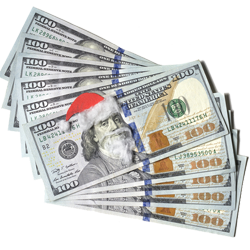 Economic concerns among Boston area consumers are not expected to subdue holiday shopping in in 2022. Based on forecasts from The National Retail Federation, local shoppers are projected to spend at least $14.9 billion this year. This would be 6% more than was spent in 2021.
"While consumers are feeling the pressure of inflation and higher prices, and while there is continued stratification with consumer spending and behavior among households at different income levels, consumers remain resilient and continue to engage in commerce," NRF President and CEO Matthew Shay said. "In the face of these challenges, many households will supplement spending with savings and credit to provide a cushion and result in a positive holiday season."
The biggest challenge facing Boston business owners is keeping holiday spending local. NRF expects 10-12% of purchases to happen online from retailers like Amazon and Walmart.
To lay claim to this expanding pool of holiday spending, and keep business local, small business owners will need advertising. By, most marketing metrics, the best way to advertise is on Boston radio.