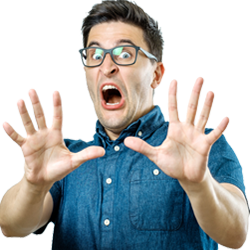 Boston small business owners may perceive the continuation of advertising as a luxury right now. This is especially so when compared to the necessity for covering the costs of utilities, inventory, payroll, and rent.
Before pulling the plug, though, business owners from Newburyport to Taunton must consider the consequences of 'going dark', a marketing term which means to stop advertising.
"According to our analysis, short-term decisions to go dark create significant risk for long-term revenue," says Ameneh Atai, Senior Vice President of Commercial Strategy at Nielsen. "This affects both incremental revenue and base sales."
"Our database of long-term effects models suggests that cutting ad spending for the rest of 2020 could lead up-to 11% revenue decrease in 2021," says Ms. Atai. "It could take three to five years of solid and consistent brand building to recover from an extended dark period of media."
"We have a ton of evidence in our historical analysis," adds Nielsen's Tsvetan Tsvetkov, Senior Vice President of Agency and Advertiser Solutions. "Companies that step away from advertising efforts for a period of time, whether it's a couple of quarters or a full year or longer lose the momentum they have built over time the minute they stop. To recover takes a long, long time."
To avoid the economic risks of going dark, local small business owners need to make sure every dollar spent on advertising produces solid returns. By most marketing metrics, advertising on Boston radio could prove to be the best option.