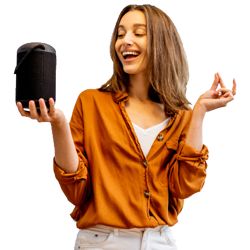 Since 1922, local small business owners have been advertising on Boston radio to market the goods and services they sell.
Lately, some of these advertisers are voicing concerns, though, that the accelerating use of smart speakers could erode the effectiveness of commercials on local stations. Current research, however, reveals that these devices actually extend the reach of the medium and its ad content.
More than 1.2 million consumers in Boston have a smart speaker in their homes, according to Nielsen. This is 30% of the local adult population.
Smart speakers are internet-enabled devices controlled by spoken commands and capable of streaming audio content, relaying information, and communicating with other devices.
According to the Cooperative Institutional Research Program (CIRP) data, Amazon Echo (aka Alexa) accounts for 69% of all smart speakers in use. Google's smart speaker makes up another 20% of the market. The remaining 11% of the market comprises Apple Home (aka Siri), Sonos, and Bose.
Boston consumers can use their smart speakers to accomplish a diverse range of tasks, including accessing news, weather, and sports information; turning on lights in the house; shopping; and food delivery.
The most common use of a smart speaker, though, is streaming audio, including Boston radio stations, according to eMarketer. Edison Research's Share of Ear Study indicates that consumers devote 13% of their total time using a smart speaker listening to AM/FM radio stations. This is second only to the time spent listening to Amazon Music at 19%.