There are 4,800 new, single-family homes built in the greater Boston area each year, according to the National Association of Home Builders. Since 1934, National Lumber has been supplying local builders with the materials necessary to sustain that level of construction.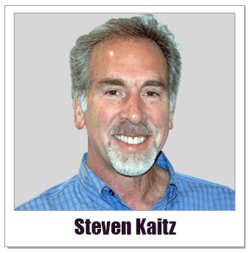 "We are now the largest independent lumber business in New England," says Steven Kaitz, who is the company's Co-CEO along with his sister Margie Kaitz Seligman.
"Advertising has been part of our continued growth over the past 25 plus years," says Mr. Kaitz. "Advertising on Boston radio is, by far, the largest part of what we do. It allows us to reach both builders and homeowners."
National Lumber was founded with a single lumber yard in Roxbury by Mr. Kaitz's Grandfather in 1934. Since then, the company has expanded to 14 locations throughout Massachusetts, Rhode Island, and Connecticut. The company's headquarters is in Mansfield, MA, where it has been since 1990.
"When I started with the company in 1975, the only salesperson was my father, something he had be doing for nearly 30 years," says Mr. Kaitz. "But to grow, we started adding outside sales reps to call directly on the builders."
Advertising Increases Credibility
By 1990, National Lumber had grown to be a $40,000,000 company. But in 1991, a bust in the building market cut sales by more than half. That's when Mr. Kaitz became serious about advertising.
"I knew if we invested in our advertising, we could increase our credibility among local home builders," he says. "Our goal was to be perceived as big enough to supply the biggest construction projects while offering competitive pricing."
As a result of the advertising, Mr. Kaitz discovered that the National Lumber sales reps began to have an easier time making appointments with new customers.
"Builders became more likely to take the reps' calls because they had become familiar with our company through our advertising."
By 1993, National Lumber had increase sales to $150,000,000 per year. Today, the company's annual revenue is more than double that.
Since Mr. Kaitz joined the company, its product offerings have extended beyond lumber to include windows, paint, drywall, and kitchens.
We Believe Advertising Works
"We believe advertising works, especially for kitchens, so we continue to invest year-after-year," says Mr. Kaitz.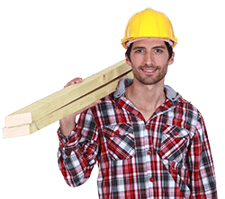 Primarily, National Lumber runs commercials on Boston radio from April-October, which Mr. Kaitz calls 'building season'.
The company's radio commercials include the voices of Mr. Kaitz and Ms. Kaitz Seligman; a testimonial from a local builder; and a jingle.
"Advertising is worth the investment," says Mr. Kaitz. He offsets close to half the cost, though, by utilizing co-op funds provided by a number of his suppliers."
Mr. Kaitz believes other small business owners can benefit greatly from advertising as well.
"If you are going to build a business, you must advertise," he says. "I've seen this with Jordan's, and I've seen it with GEICO."
National Lumber devotes most of its dollars to advertising on Boston radio.
"Builders listen to the radio and homeowners listen to the radio. We can create commercials that make our local business sound as big as Home Depot."
More Advertising Advice For Boston Small Business Owners