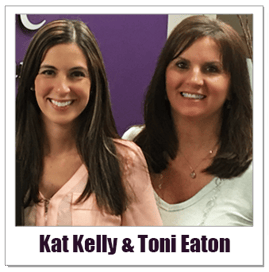 "Had we known how effective advertising on Boston radio would be for us, then we would have started doing it much sooner," says Toni Eaton. She is the President and CEO of Old Colony Hospice and Palliative Care based in West Bridgewater, MA.
Old Colony Hospice is a non-profit healthcare organization that provides compassionate end-of-life services to patients throughout 55 cities and towns in Bristol, Plymouth, and Norfolk Counties.
"We began caring for patients in 1979," says Ms. Eaton. "At the beginning, there were just three people who were dedicated to making end-of-life care better for people in our community. Today, our services are provided by 106 employees and 100 volunteers.
"With the help of our advertising on Boston radio, we have been able to significantly increase the number of people we serve."
Old Colony began advertising on radio five years ago as a way to educate potential patients, families, caregivers, social workers, and healthcare workers about what hospice care is, but also, more importantly, what hospice care is not.
"Many people believed end-of-life care was only available when death was just a few days or weeks away, which is not true," says Ms. Eaton.
"Hospice care is a benefit provided by Medicare and most private insurers for six months. It is available to anyone with a life-limiting illness who has decided not to pursue aggressive treatments."
"The truth is, we can care for patients who are still working or traveling. Our hospice care is provided wherever people call 'home'. We serve patients living in shelters and in million-dollar homes."
"The one thing that every patient needs to know, though," says Ms. Eaton, "is they can choose who provides their hospice care."
"Our radio advertising explains this choice and recommends that patients ask for our services by name when their physician orders hospice care."
Radio Advertising Began Delivering Results Within Six Months
After the initial six months of radio advertising, Old Colony Hospice began seeing measurable results.
"We began noticing that more patients were self-referring. When we asked how they learned about us, more often than not, they told us they heard our radio advertising."
"Not only has radio advertising helped increase the number of patients we care for, but it has also led to people are entering care sooner. This allows us the opportunity to provide the services they need over a longer time."
"Our radio commercials reach a wide range of people," says Kat Kelly, Director of Operations for Old Colony Hospice. "So, oftentimes, it's not always the patient or their family who hears our ads, it's also people who know someone who might benefit from our services."
Advertising On Boston Radio Increases Website Traffic
"We also notice," adds Ms. Kelly, "that when our radio commercials run, we do receive more phone calls. We also see a spike in our website visits."
Old Colony's first radio campaign, five years ago, consisted of a single station. The organization now advertises every month using several Boston stations."
"When we first started advertising on radio, we had not budgeted for it," says Ms. Eaton. "It has been so successful, though, it is now a staple of our annual outreach plan."
More Advertising Advice For New England Small Business Owners