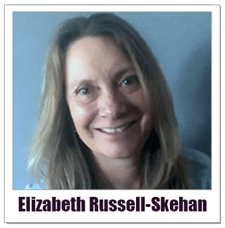 "We advertise on Boston radio because it brings in new customers," says Elizabeth Russell-Skehan, VP of Marketing at Russell's Garden Center. "We like radio advertising because the commercials provide us with enough time to explain all of the products and services we offer."
Russell's, located just off of Route 20 in Wayland, MA., is set on a 55-acre farm, seven of which are open for retail 360 days per year. Half of what the garden center sells are plants including, annuals, perennials, and shrubs.
The other half of their sales come from hardgoods including, garden supplies, tools, seeds, specialty gifts, and toys.
At Christmas time, Russell's sells 3000 Christmas trees. The company is also a full-service florist providing flowers for weddings, proms, bar mitzvahs, and other celebrations.
"New customers tell us all the time that they learned about what we do from our radio advertising."
According to Garden Center magazine, Russell's is the 2nd oldest business of its kind in America. The company was established as a farmstand in 1876 by Ms. Russell-Skehan's great-grandfather.
Early in its history, Russell's became a wholesale business providing vegetables to Boston's Haymarket Square. The company also supplied fresh flowers to all of the FTD florists in the region.
"Today, we are strictly retail," says Ms. Russell-Skehan. "Our annual sales have grown to $10,000,000 per year."
To achieve that sales volume, requires Russell's Garden Center to advertise.
"There isn't enough business in Wayland and Sudbury to achieve our sales goals," says Ms. Russell-Skehan. "So we need to bring in new customers from further away. That's why we like radio."
According to Nielsen, there are 1.8 million recreational gardeners in the greater Boston area. Radio reaches 91.7% of these consumers every week. This is significantly more than are reached by local TV, newspaper, social media sites like Facebook and Instagram, or streaming media platforms like Pandora or and Spotify.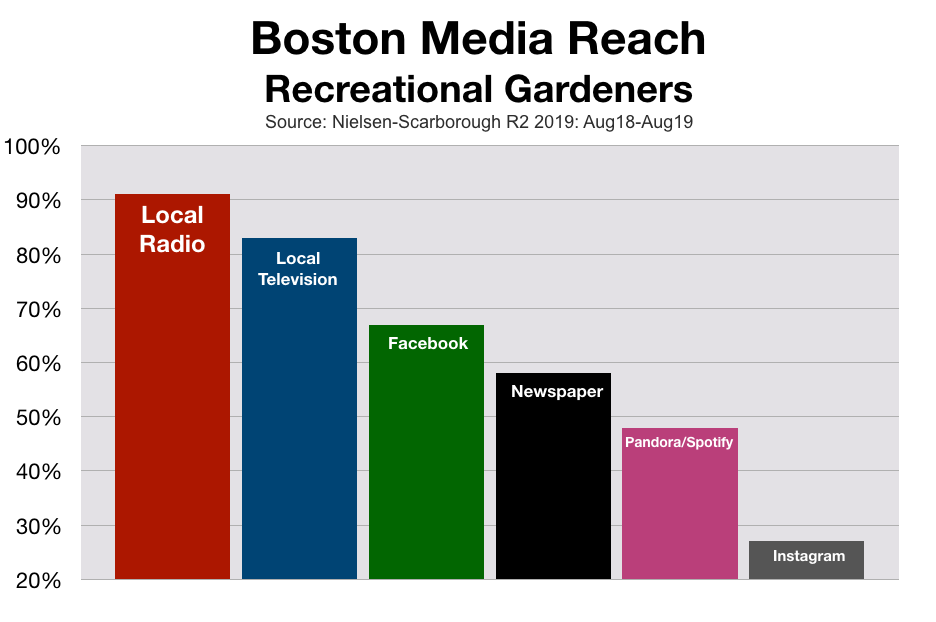 "Depending on the year," says Ms. Russell-Skehan," we will reinvest 3-5% of our sales into advertising. Our primary goal is to bring in new customers. Because if someone comes here one time, they will come back every year."
The bulk of Russell's advertising is divided between Boston radio, TV, and online. The majority of the spending will happen between April 15th and June 20th. This is when 65% of their sales occur.
"During the spring, new customers will drive up-to an hour-and-a-half to buy from us. They pull up in their trucks or with their trailers and load up," says Ms. Russell-Skehan.
"We have trained our staff to identify who the new customers are and then ask them how they learned about us. Many say they heard our advertising on Boston radio."
Ms. Russell-Skehan, who stars in the company's radio commercials, says that many customers instantly recognize her voice.
"Based on these responses, I believe if my voice weren't in our commercials, they would not be as effective. Our commercials don't only inform people about where we are and what we sell; they really show-off our knowledge and personality. That really works."
When asked how long she will continue to advertise on Boston radio station, Ms. Russell-Skehan replies, "until it stops bringing in customers."
More Advice For New England Small Business Owners