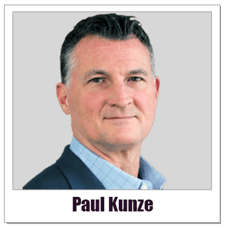 "Advertising on Boston radio has helped to build our company's name and reputation," says Paul Kunze. "Without radio advertising, no one would know who we are."
Mr. Kunze is the Vice President/Director of Sales and Marketing for IntraSystems, a Braintree, MA. The company provides computing-infrastructure and cybersecurity solutions to mid-market and enterprise-sized companies.
The company was founded by Mr. Kunze in 1996 along with his childhood friend, Jim Hanrahan, who serves as President of IntraSystems.
"The majority of our customers are in the healthcare and financial industries," says Mr. Kunze. State and local governments are also a big part of our business."
"We work with our clients on assessment, design, product deployment, support, maintenance, and education. Few other companies can provide this depth of service."
"Our first customers came from cold-calls I was making from Jim's living room. It paid off, though, the first year we brought in $600,000 in sales."
In an attempt to accelerate growth, IntraSystems began advertising on Boston radio in 2002.
"We were still a small company with only a handful of employees. We knew if wanted more customers, we needed to get our name out there," says Mr. Kunze.
"The people we need to reach back then were not CEOs or executives. We needed to talk to the IT people, the guys in the trenches. That's who was making the buying decisions," says Mr. Kunze. "These were the guys who were listening to Howard Stern."
"I wasn't particularly a fan of Stern," he admits. "But, when I heard he was quitting radio, I figured I would buy some advertising during his last weeks on the air. I predicted that these shows would have huge audiences. Many of them being our potential customers."
Mr. Kunze says he realized the value of radio advertising almost immediately.
"It's not that our phones started ringing off the hook. But our sales reps started telling me that it was becoming easier to make appointments with potential customers because they already knew who we were from our radio commercials."
As IntraSystems growth trajectory continued, their target audience began to shift.
"Now, because of the importance large companies place on computing and cybersecurity, decision making now involves C-level executives. So, now we have shifted the types of Boston radio stations we use to reach those types of listeners."
According to Nielsen, advertising on Boston radio reaches 93.4% of executive-level workers in New England. This is significantly more than are reached by other local media.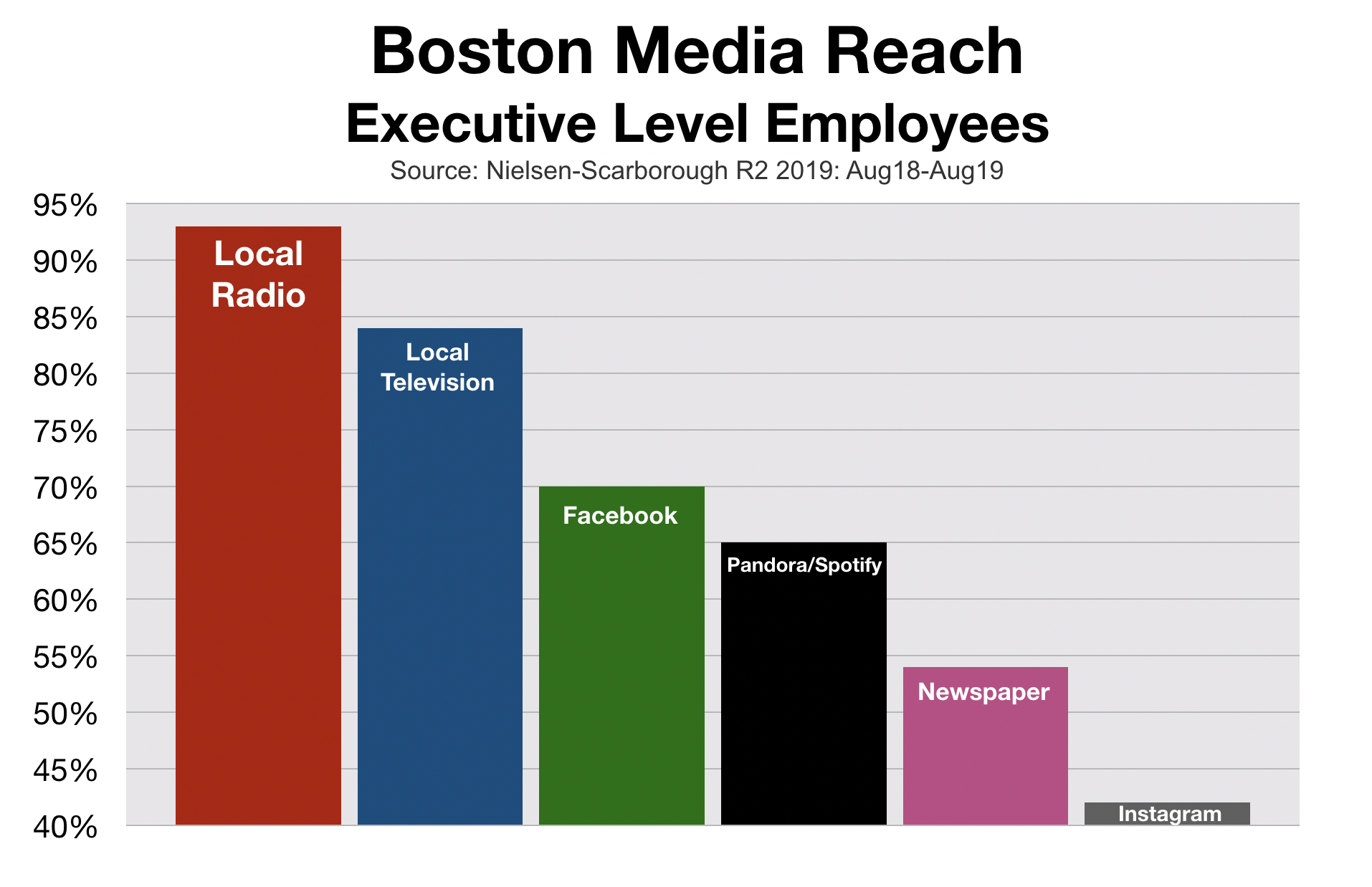 "Here's how I know for sure radio advertising works," says Mr. Kunze. "I voice a lot of our commercials. It's not unusual when I meet with top executives at our client companies, for them to tell me they heard me on their favorite station. I'm talking about C-level people at big companies like Children's Hospital."
"Not too long ago, I received a call from a client I used to do business with ten years ago at Parametric Technologies. He has since moved to Worldpay. He told me he had just heard my radio commercial and needed help at his new company."
To make sure his advertising reaches these types of executives, Mr. Kunze typically uses three Boston radio stations. This includes inclusion in sports-related programming like the Patriots and the Bruins.
"We use other forms of advertising including, email marketing and digital," says Mr. Kunze, "but our radio advertising serves as the catalyst to make everything else work."
"When potential clients receive an email from us or see one of our banner ads, they are far more likely to respond if they already know about us from our radio ads."
"It still works the same way when our sales reps are making their cold calls. New customers are more likely to take calls because our radio advertising puts us on the same playing field with other trusted companies like Citrix and Cisco," says Mr. Kunze.
"Often, during the initial conversations have with prospective clients, the CEO will ask to meet with me because he or she knows me from the radio."
Today, IntraSystems has become a $35,000,000 per year company.
"I credit the power of radio with helping us to achieve this type of growth trajectory," says Mr. Kunze. "Our typical contract is between $200,000 and $500,000. So, we don't need to close a lot of new business to make our advertising investment payoff."
More Advice For New England Small Business Owners