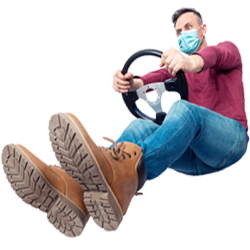 More than 87% of Boston area households own at least one vehicle.
Pre-pandemic, 70% of workers spent, on average, 68 minutes every weekday in these cars commuting to-and-from their jobs.
On their way to work, many of these drivers would contribute to the Boston area's $100.9 billion retail economy by visiting the convenience stores, coffeehouses, auto repair centers, gas stations, daycares, grocery stores, or hundreds of other businesses they passed.
At lunchtime, these same cars would take their owners to restaurants, dentist appointments, nail appointments, barbershops, and on an infinite number of other errands.
On the weekends, these vehicles filled the parking lots of hardware stores, furniture stores, car dealers, appliance stores, bowling alleys, movie theatres, and nightclubs,
Then on March 24, when the Governor of Massachusetts shut down the state to slow the spread of COVID-19, traffic came to a standstill and so did the spending.
There are strong indications, though, that in the Boston area, roads are filling up again.
Apple's Mobility Index, a measure of daily requests for driving directions, indicates local traffic is returning to normal. This is great news for Boston small business owners who depend on drive-in customers.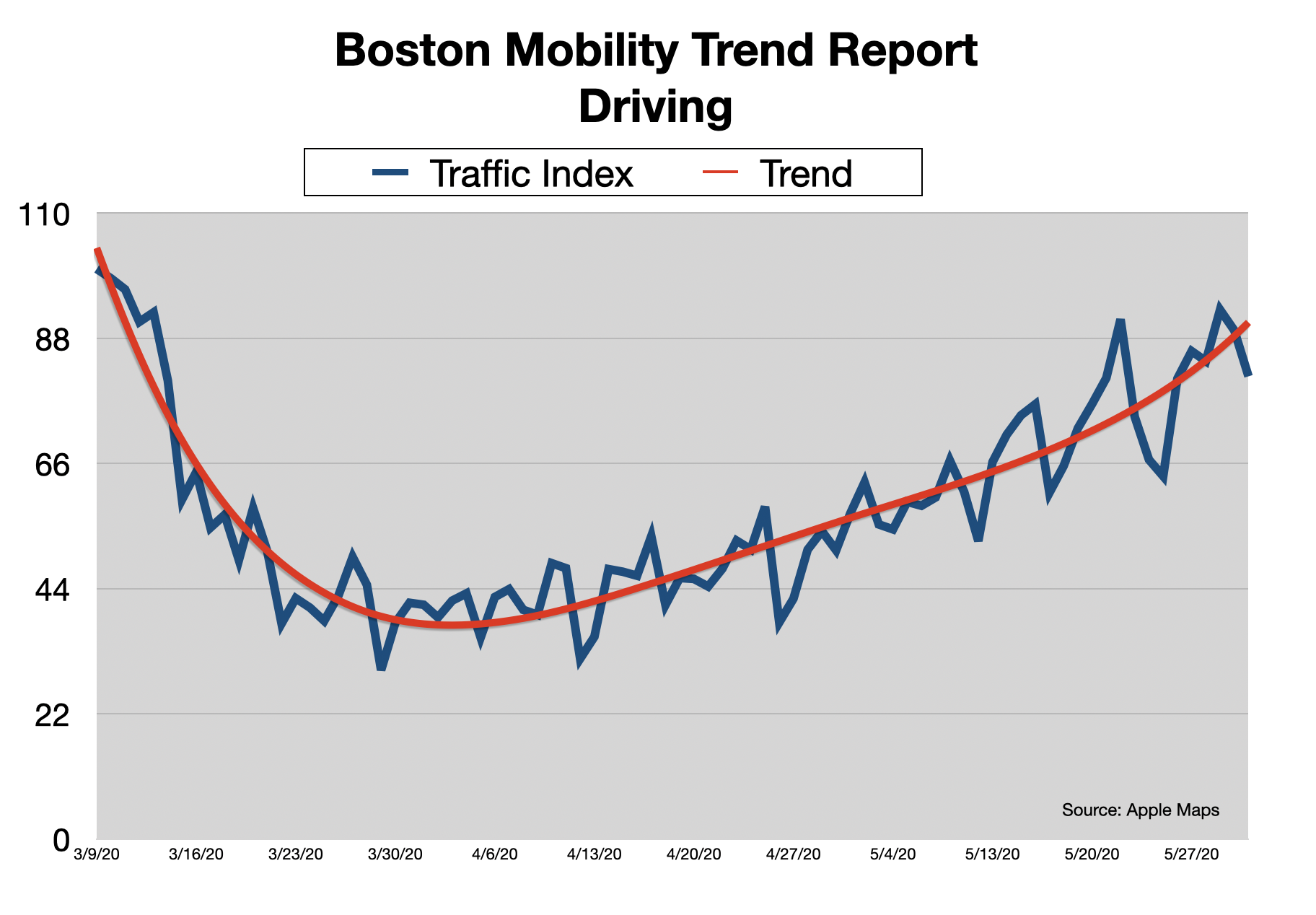 To convert street traffic to store-traffic, however, it takes more than turning on the lights and hanging an open-sign on the door. It requires small business owners to advertise to alert consumers that they have withstood the crisis and are open. Also, customers need to know what measures have been put in place to ensure their safety while shopping.
By almost any metric, advertising on Boston radio is the best solution for bringing customers back in.
First of all, according to aNielsen study, the most important media consideration when buying advertising is reach. Next to the actual content of an ad, the number of people exposed to a commercial is the single greatest driver of sales.
Every week, Boston radio reaches more adult consumers than all other media. More than television, pay-TV, newspaper, social media, or audio streaming sites like Pandora and Spotify.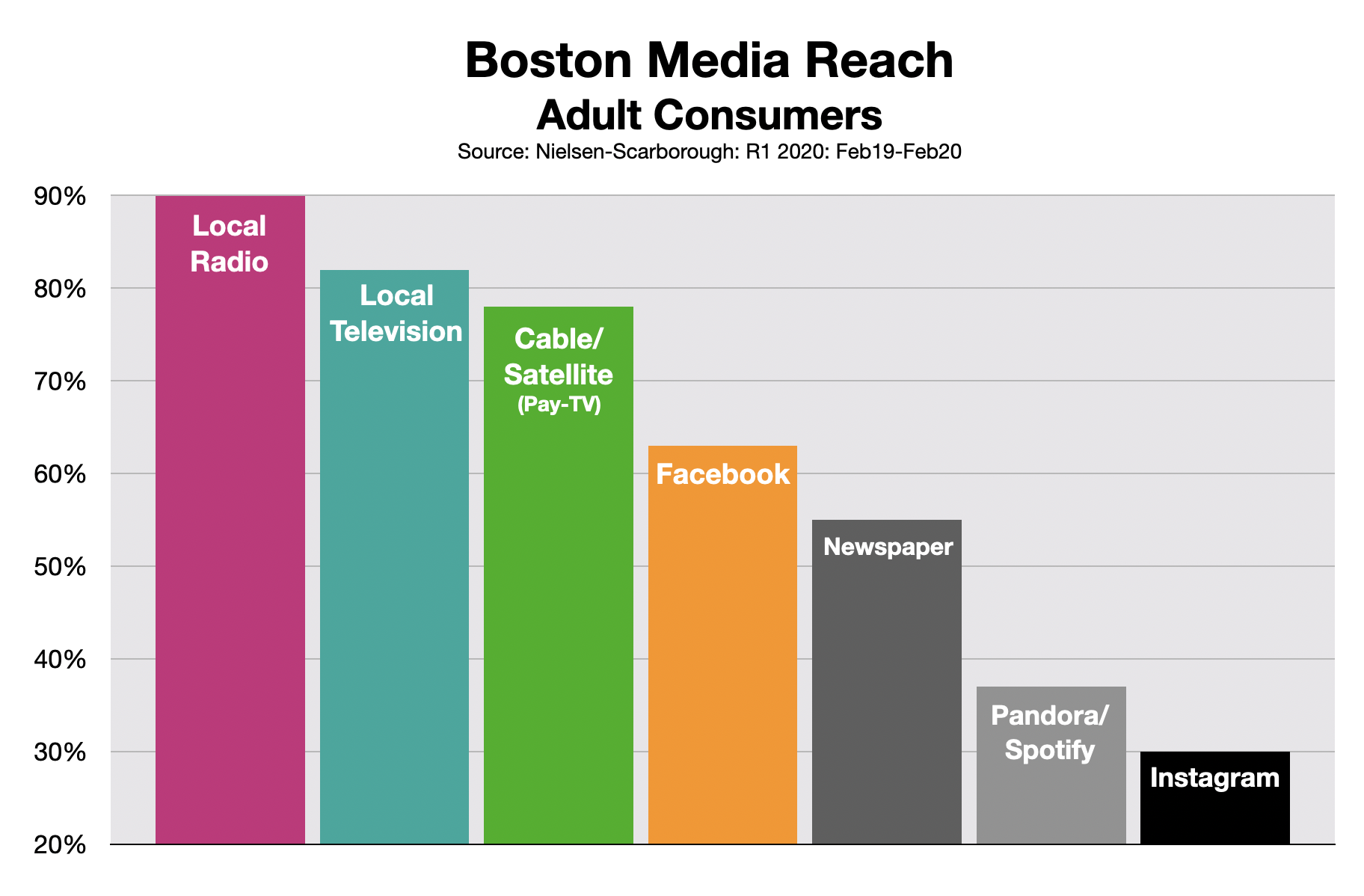 More importantly, while in the car, adult consumers overwhelmingly choose to listen to a Boston radio station. According to a 2020 study by Edison Research, 81% of adult drivers say that they used AM/FM radio. Their second choice is their personal MP3 music collection.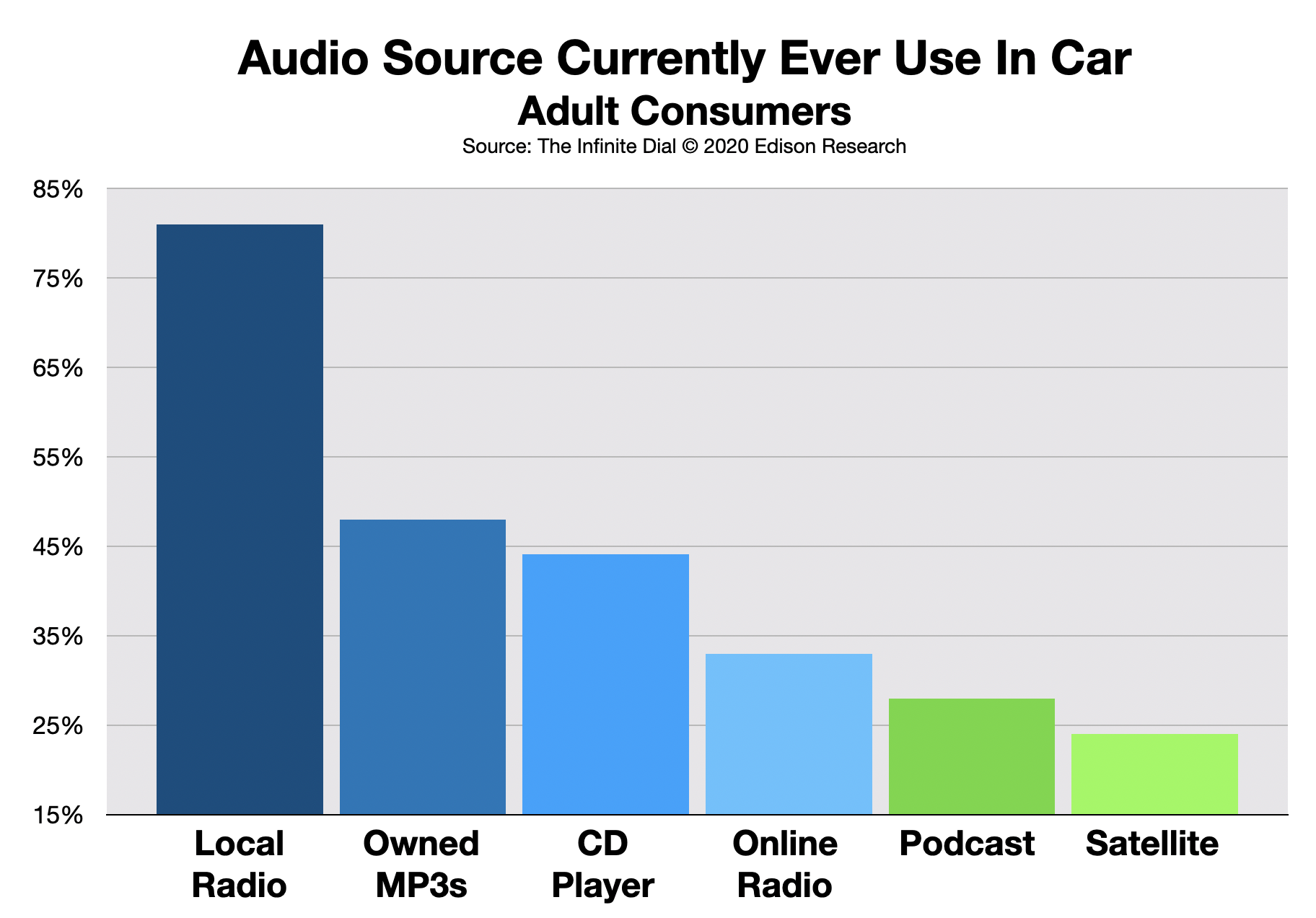 According to an article published by WARC, a company that collaborates with more than 50 respected marketing organizations, including the Advertising Research Foundation and the Association of National Advertisers, reaching consumers in car has a powerful effect on buying behavior.
"Radio ads heard in the car on the way to the store have a significant effect on purchasing intentions according to new research on fast moving consumer goods (FMCG) advertising," says WARC.
The study, conducted by Touchpoint indicate that these radio commercials heard in the car increased purchased intent among loyal customers by 38%.
Purchase intent among non-loyal brand-customers rose 39% among those exposed to in-car radio commercials.
AdAge magazine reports that companies that advertise on radio experience a higher return-on-investment than from ads place on television, online, or in social media.
Based on more than 20 ROI studies conducted by Nielsen, business owners, on average, earned $1000 in sales for every $100 invested in radio commercials.
As traffic builds on local roads, advertising on Boston radio proves to be an effective way to turn drivers into customers.
More Advertising Advice For Boston Small Business Owners