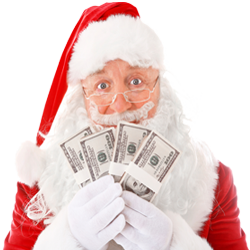 Boston area shoppers are expected to spend over $18.1 billion during this year's November-January holiday season. This estimate is based on a forecast issued last week by Deloitte, the world's largest business accounting firm. This spending represents a 1-1.5% increase versus the same period last year.
How can Boston small business owners best compete for a significant share of the 2020 holiday expenditures?
"Retailers who prioritize customers' desires for a safe, efficient shopping journey will be the big winners this year," writes Sean Gundz on www.ChainstoreAge.com.
"The holiday season is always a stressful time for retailers, especially the ones that make the majority of their revenue in the short window between Thanksgiving and Christmas," says Mr. Gundz.
"Within this window is Black Friday, which, along with other big holiday sales events, are going to look a lot different this year. Retailers must accommodate COVID-19 mandates that enable social distancing, minimize surface touching, and actually restrict foot traffic in their facilities. All while trying to optimize sales."
Mr. Gundz says there is no single way to deal with the challenges facing retailers this holiday season. He does offer five tips, though, that every Boston retailer can employ.