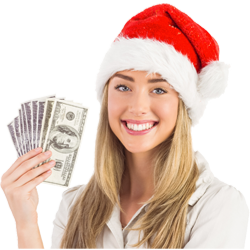 Attention Boston small business owners and retailers: nearly half of holiday shoppers are already spending money. According to the National Retail Federation, 49% of consumers will start their Christmas season shopping before Hallowe'en.
Consumers plan to spend $997.73 on gifts, holiday items, and other non-gift purchases for themselves and their families this year, according to the annual survey released today by the NRF and Prosper Insights & Analytics.
In all, based on forecasts from Deloitte, the world's largest accounting firm, Boston consumers are expected to spend between $20.3 and $20.6 billion during the holiday shopping period. This would be a 7-9% increase over 2020.
"We anticipate strong consumer spending for the upcoming holiday season. As vaccination rates rise and consumers are more comfortable being outside of the home, we are likely to see increased spending on services, including restaurants and travel, while spending on goods will continue to hold steady. A steady decline in the savings rate to pre-pandemic levels will support consumer spending and keep retail sales elevated this season," said Daniel Bachman, Deloitte's U.S. economic forecaster. "Further, e-commerce sales will continue to grow as consumers demonstrate an ongoing and steady movement toward buying online across all categories."
Boston retailers are noticing that the opening bell for holiday shopping has rung earlier than ever for local shoppers.