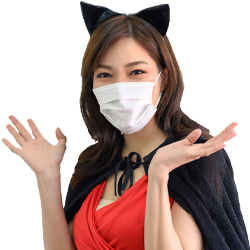 Boston area consumers are expected to spend $134 million on Halloween related activities in 2020, according to information from the National Retail Federation. This would be a slight 2.3% decrease from 2019. This is proof of the holiday's strong resistance to the pressures of a pandemic economy.
Based on data from the NRF's annual survey conducted by Prosper Insights & Analytics, more than 2.3 million Boston adults plan to participate in Halloween-related activities. Among those celebrants, safe at-home activities ranked highest: 53 percent plan to decorate their homes, 46 percent plan to carve a pumpkin, and 18 percent will dress up their pet.
"Consumers continue to place importance on celebrating our traditional holidays, even if by untraditional standards," NRF President and CEO Matthew Shay said. "Retailers are prepared to meet the increased demand for seasonal décor, costumes, and other items that allow families the opportunity to observe Halloween safely."
To earn a large share of Halloween spending in 2020, Boston small business owner will need to advertise to let consumers know their stores are open, stocked, and ready. By any metric, advertising on Boston radio is the best way to reach holiday shoppers.