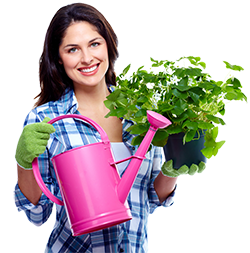 "We advertise on Boston radio because it brings in new customers," says Elizabeth Russell-Skehan, VP of Marketing at Russell's Garden Center. "We like radio advertising because the commercials provide us with enough time to explain all of the products and services we offer."
Russell's, located just off of Route 20 in Wayland, MA., is set on a 55-acre farm, seven of which are open for retail 360 days per year. Half of what the garden center sells are plants including, annuals, perennials, and shrubs.
The other half of their sales come from hardgoods including, garden supplies, tools, seeds, specialty gifts, and toys.
At Christmas time, Russell's sells 3000 Christmas trees. The company is also a full-service florist providing flowers for weddings, proms, bar mitzvahs, and other celebrations.
"New customers tell us all the time that they learned about what we do from our radio advertising."