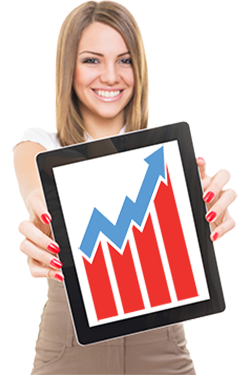 "Advertising on Boston radio really helped to push our company into profitability for the first time. It was the tipping point for us," says Chad Langley, CEO of Teststripz.
"If we hadn't started advertising on the radio when we did," adds Chad's brother Chris the company's CTO, "we would probably be out of business right now.
Teststripz was founded in 2011 by Chad. The company operates an online marketplace where people who suffer from diabetes can purchase low-cost supplies from others who have an oversupply. This includes test strips and meters.
"A lot of diabetics don't have enough health insurance to cover the cost of their supplies," says Chad. "A box of 100 test strips can retail for up to $250 in a pharmacy. Some people need to test up to 10 times per day. So the costs runs up fast."
The Langley's can offer the same box of strips for $55 by matching those in need with sellers who have more than they can use.
"Test strips are durable medical products, not drugs" explains, Chad. "It is perfectly legal for someone who has an oversupply to sell them to others as long as the boxes are unopened and weren't paid for by Medicare or Medicaid."
"We rely on advertising," says Chris, "to find these sellers. This is the only we can secure enough supply to fulfill the demand."
"Early on, we were posting flyers and putting magnetic signs on our cars. Even though they looked a little cheesy, it worked."